Beaker Creatures®
Discover the world of Beaker Creatures! Where Crazy Creatures, Smart Science meets hands-on science experiment fun. We have a range of science toys and resources including science labs and kits. Encourage your children to get their lab gear on and start developing early learning science skills.
The Beaker Creatures have landed! Travelling to earth from far away planets they will need our help.
Children will love extracting them from their reactor pods, identifying them with their classification card and exploring their worlds with fun facts and cool experiments!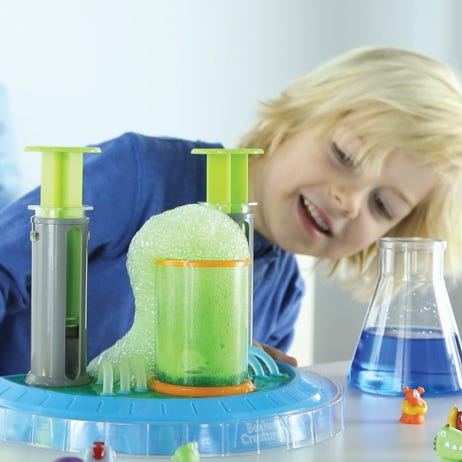 With 35 Creatures to collect from five different planets, including five rare 24-carat Creatures, children will build an out-of-this-world collection! Beaker Creatures combine the amazement of learning through science with the anticipation of surprise collectibles!
Extend the learning with our free Create your own Monster game, designed in collaboration with Red Ted Art